Acupuncture is the insertion of needles into superficial structures of the body (skin, subcutaneous tissue, muscles) – usually at acupuncture points (acupoints) – and their subsequent manipulation; this aims at influencing the flow of qi. According to TCM it relieves pain and treats (and prevents) various diseases. The US FDA classifies single-use acupuncture needles as Class II medical devices, under CFR 21.
This results in the body producing natural substances, such as pain-relieving endorphins. It's likely that these naturally released substances are responsible for the beneficial effects experienced with acupuncture.
A course of acupuncture usually creates longer lasting pain relief than when a single treatment is used.
The needles are inserted into specific places on the body, which practitioners call acupuncture points.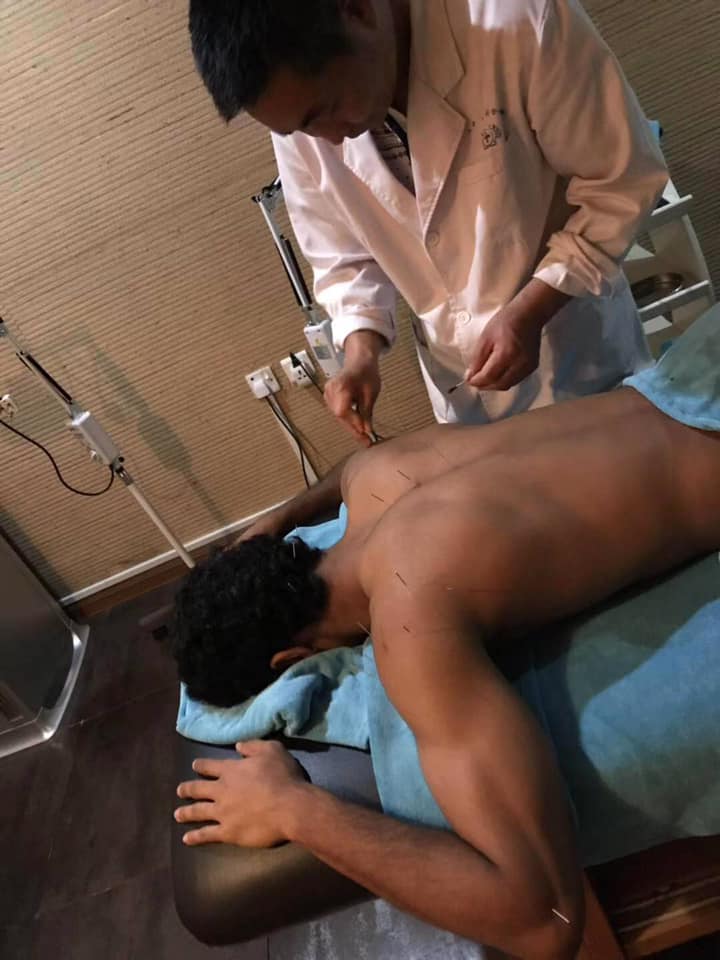 During the session, you'll usually be asked to sit or lie down. You may also be asked to remove some clothes so the practitioner can access certain parts of your body.
The needles used are very fine and are usually a few centimetres long. They should be single-use, pre-sterilised needles that are disposed of immediately after use.
Acupuncture practitioners choose specific points to place the needles based on your condition. Several points may be used during a typical session, depending on the number of symptoms you have.
The needles may be inserted just under the skin, or deeper so they reach muscle. Once the needles are in place, they may be left in position for a length of time lasting from a few minutes up to around 30 minutes.
You may feel a tingling or a dull ache when the needles are inserted but you should not experience any significant pain. If you do, let our practitioner know straight away.
Results from a number of studies suggest that acupuncture may help ease types of pain that are often chronic such as low-back pain, neck pain, and osteoarthritis/knee pain.
It also may help reduce the frequency of tension headaches and prevent migraine headaches. Therefore, acupuncture appears to be a reasonable option for people with chronic pain to consider.
In electroacupuncture, an electric current is applied to the needles once they are inserted, in order to further stimulate the respective acupuncture points.
According to the US NIH National Cancer Institute, a review of 17,922 patients reported that real acupuncture relieved muscle and joint pain, caused by aromatase inhibitors, much better than sham acupuncture. Regarding cancer patients, The US NIH National Cancer Institute states that acupuncture may cause physical responses in nerve cells, the pituitary gland, and the brain – releasing proteins, hormones, and chemicals that are proposed to affect blood pressure, body temperature, immune activity, and endorphin release.
Patient is advised to not bath for 2 hours after this treatment to prevent complications.